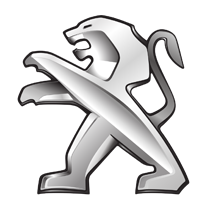 Peugeot Models Scrap Value.
Whether your Peugeot is an mot failure or just beyond economical repair, too costly to use or you simply don't drive it anymore, you may be asking yourself what should i do with it. Scrapping your Peugeot could be the only way to dispose of it through a reputable recycling facility, this could provide you with cash towards another car.
Whatever the reason, if you have a Peugeot you're thinking of scrapping, we can help you, once you have all the facts you will be able to make the right decision.
Reasons for scrapping a Peugeot.
You may decide to scrap a Peugeot for lots of reasons. Mot failure, major mechanical problems, electrical problems or simply you just dont need the car anymore.
Normally people scrap their Peugeot because its reaching the end of its life. Road Accidents, costly repairs and increased running costs are all good reasons to consider scrapping a Peugeot to get some cash.
If your Peugeot is still in very good condition and a good runner with no damage, you may still be able to scrap it. Salvage buyers will purchase your car to recycle parts that can be resold. If you're looking to scrap your Peugeot, get an instant online quote using our
scrap my car
calculator.
What is my Peugeot scrap value?
The cash you are offered when you scrap your Peugeot is calculated normally by its weight. Although, there are other considerations that could alter your Peugeot's scrap value, such as the model of the car.
Peugeot scrap value prices.
Below, we have listed the most current prices being paid as scrap values for Peugeot models at Scrap My Car. These prices show prices paid recently for the different models and how they compare to each other. Scrap values can fluctuate daily, but these prices shown are the most recent payments made.
My Peugeot is too good to scrap – what should i do?
If your Peugeot is still running and is complete, Scrap My Car can still pay you cash . Using our scrap car online quote, we will provide you with a cash price from our local end of vehicle buyers, they offer the same service as if your car was scrapped. But this may give you some extra cash towards a new vehicle, it will also save you selling your old Peugeot yourself.
Scrap your Peugeot with Scrap My Car.
If you're looking to scrap your Peugeot, get in contact with us today. We can help you find the best price for your car, and get it scrapped without any hassle. Get an instant online quote for your Peugeot and find out how much it could be worth.